– SOCIAL MEDIA
Be seen, be heard, be social
Your brand tells a story, expressed through your content and connections. When we partner with a brand, we work to define their story, creating original content that engages and excites.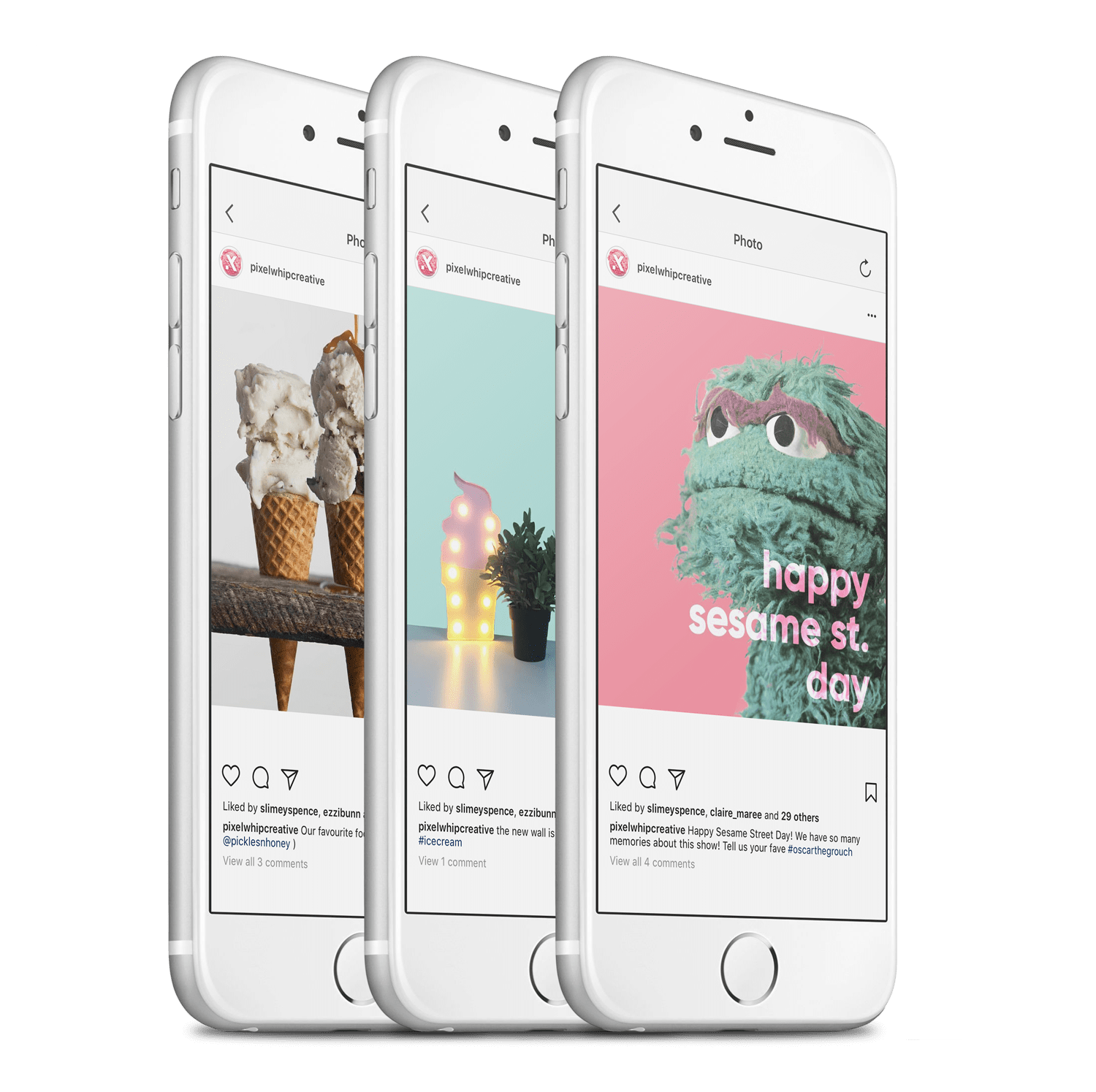 Social butterflies
With a million-and-one things to do in a day, we understand that small businesses don't always have the time to keep up-to-date with social media marketing and management.
Fear not, we can do all of that for you. With a specialised social media team, we can take your business to the next level. We've got the know-how and the experience to make sure that you stand out. We offer a series of social media management packages designed to suit all small businesses, to take the hassle out of your day, and to help you get back to the bigger things.
We make sure that what goes up on your social media platforms ticks all the boxes.
With a combination of branded content, and the best-of-the-best, all staying true to your brand voice and identity, we'll make sure that everything and anything that goes up on Facebook, Instagram and LinkedIn is consistent in both design and voice.
Knowing what you want from social media platforms such as Facebook and Instagram can be hard.
But don't you worry, we can help you plan out what you want to see with your social media presence, and the best way to get great results. By tailoring to the right demographic we can increase your engagement and help you reach more people across the web, generating ROI. We can tell you when, where and how to target your core demographic using a number of social media management tools.
Tailored platform management, giving you the best insight into your social presence.
We'll make sure that your brand engages with your customers and community. We can respond to comments and messages across your social network, managing your reputation online at the same time. We keep track of everything that is associated with your brand on social media, keeping you updated through monthly reporting and analytics.
Talk to us
Let us know what you're looking for and see what our creative minds can do for you