Dimond Family Lawyers
Creating an identity for life-changing lawyers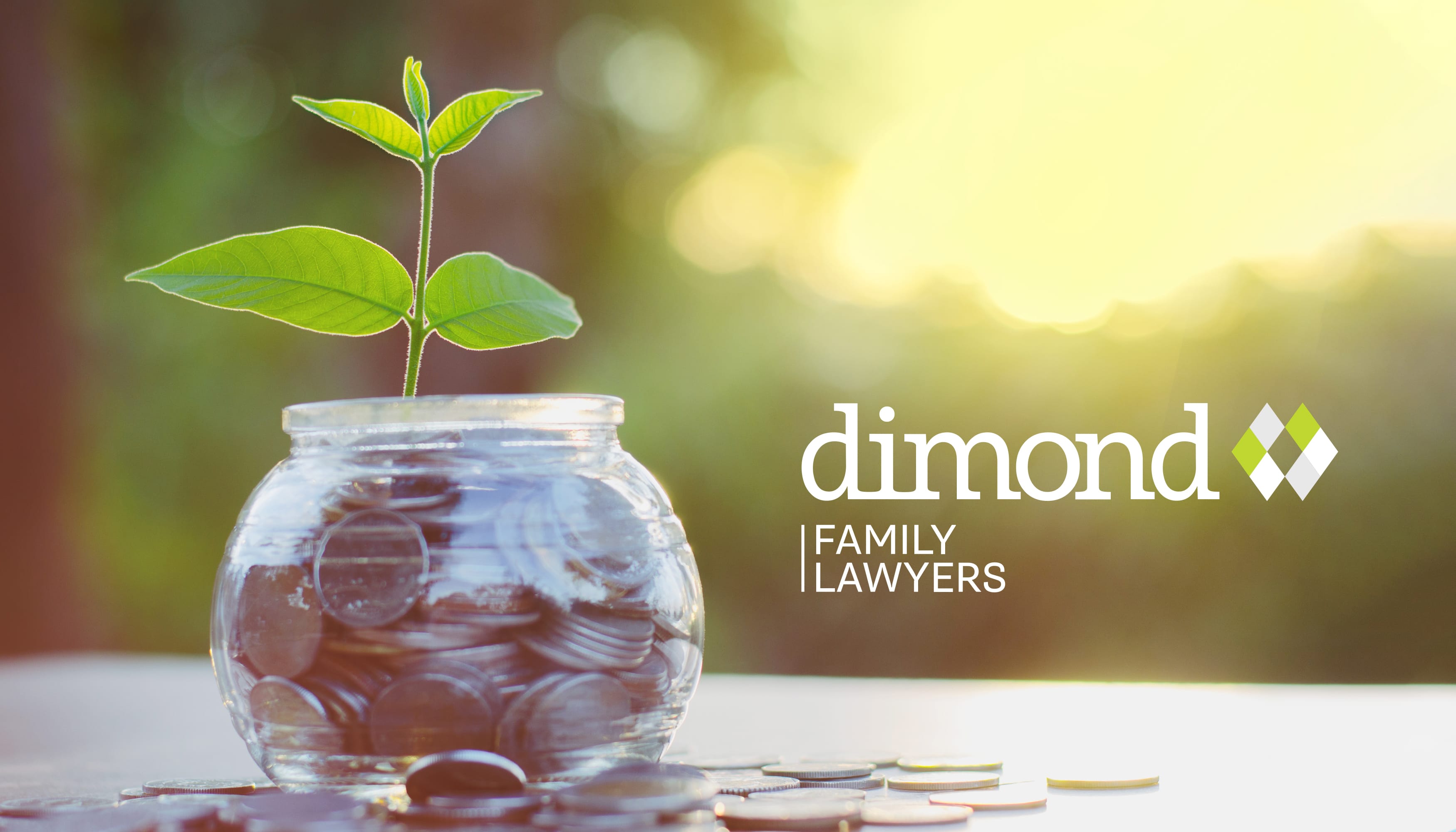 The background
Dimond family lawyers is a boutique, strategy focused family law firm based in Mount Hawthorn. The team approached Pixel Whip to help them develop and shape a new brand identity for their future vision.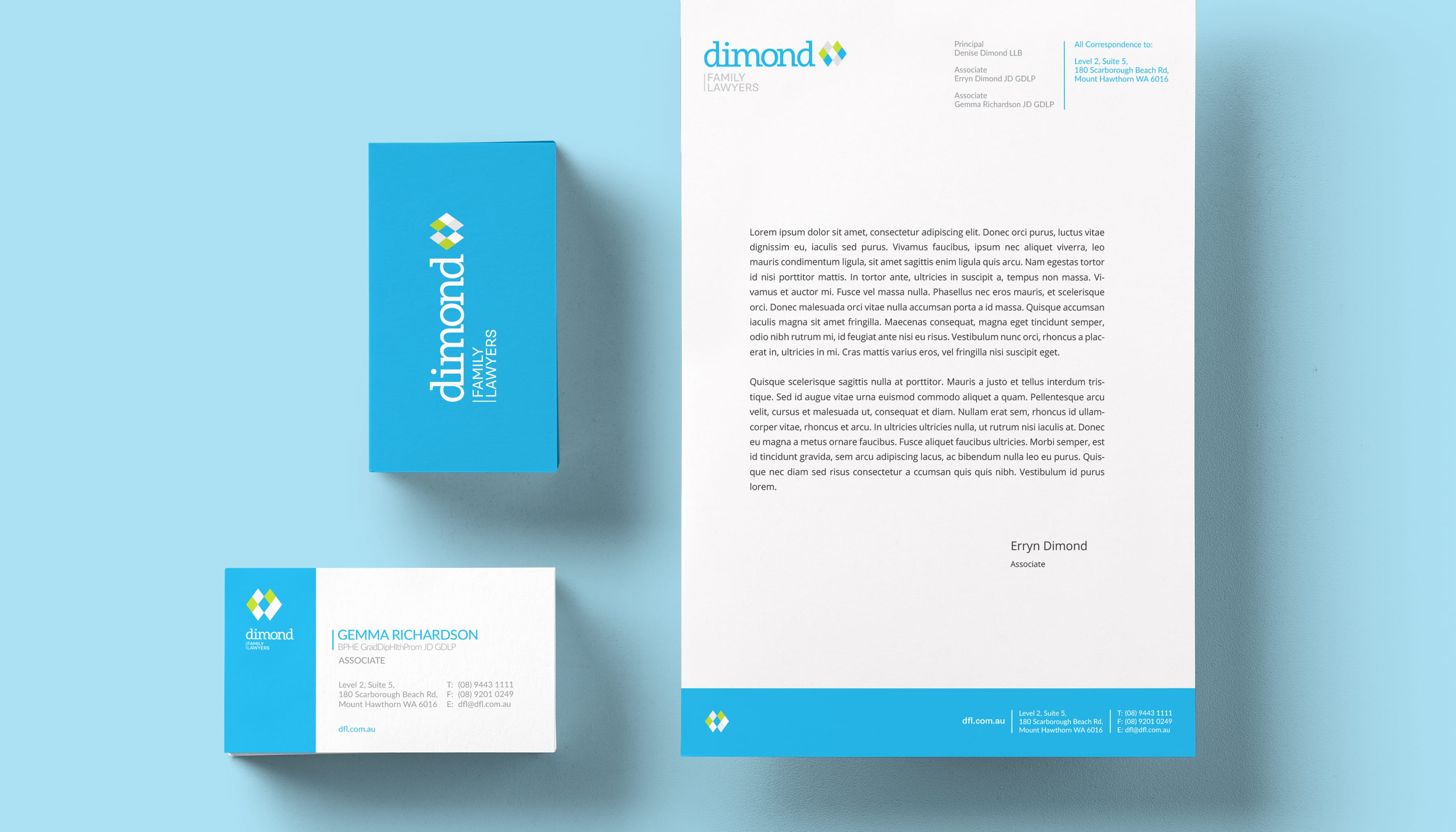 Brand identity
In consultation with Dimond Family Lawyers, we developed a brand that aligned the company to their industry whilst maintaining a friendly, clean and corporate look. To begin, a new and fresh colour palette was selected to incorporate ideas of friendliness whilst maintaining a minimalist feel. Light blue, vibrant green and a neutral grey were the three colours selected. These colours appeared on the stationary kit we developed, which featured a clean grid system tying in with the minimalist, corporate aesthetic.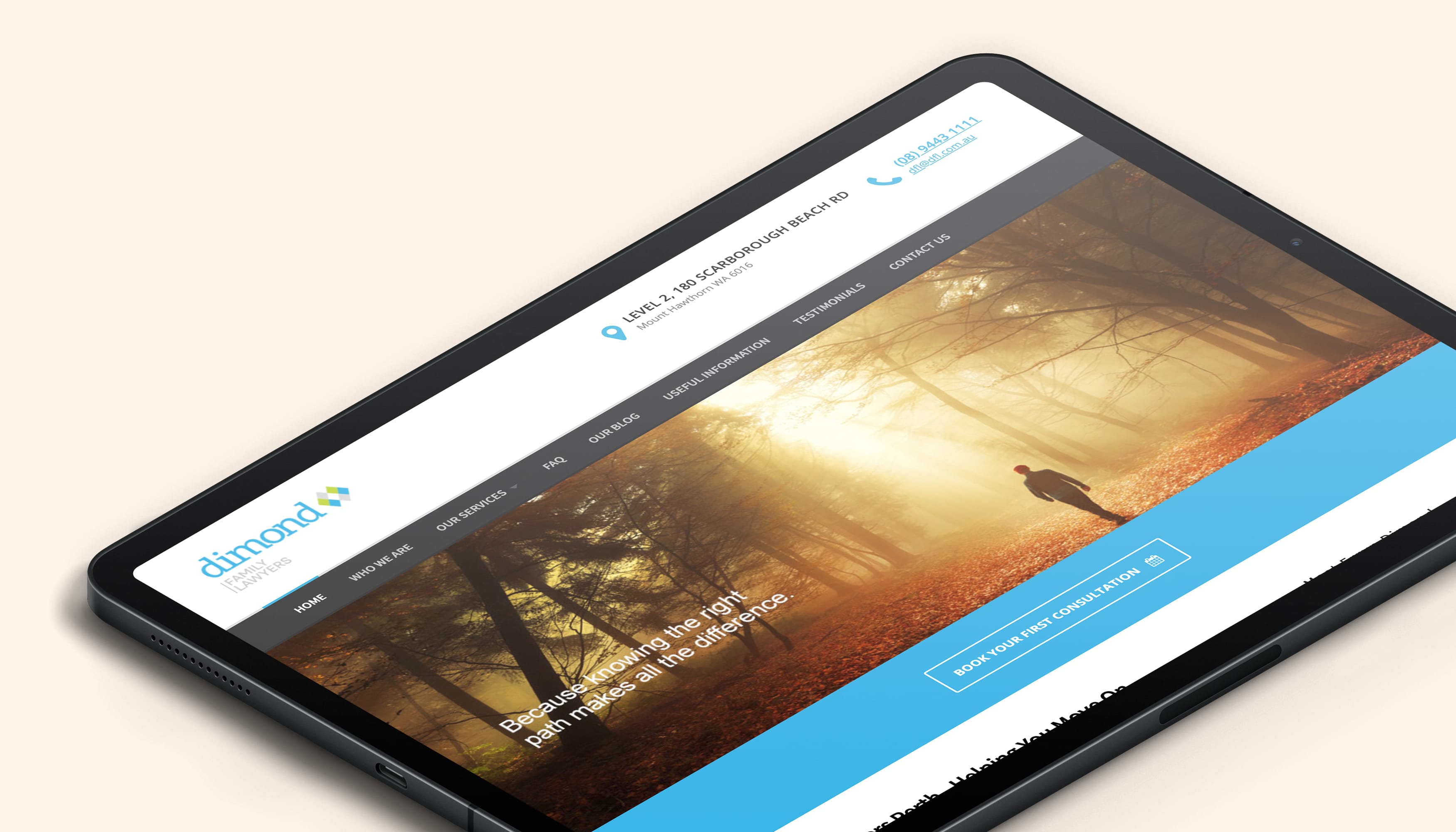 Website
Dimond family lawyers also asked us to develop a responsive website which displayed and delivered information in an organised, easy to access manor. The website we created incorporated the various minimalist and clean elements to ensure consistent flow and branding across their print and media collateral. The website featured a number elements to allow for the easy access of information through a number of searchable landing pages.
We also conducted a photo shoot with the team at Dimond family lawyers, photographing them in their office, giving a friendly face to the business.