Element Construction
Modernising Perth's leading custom building company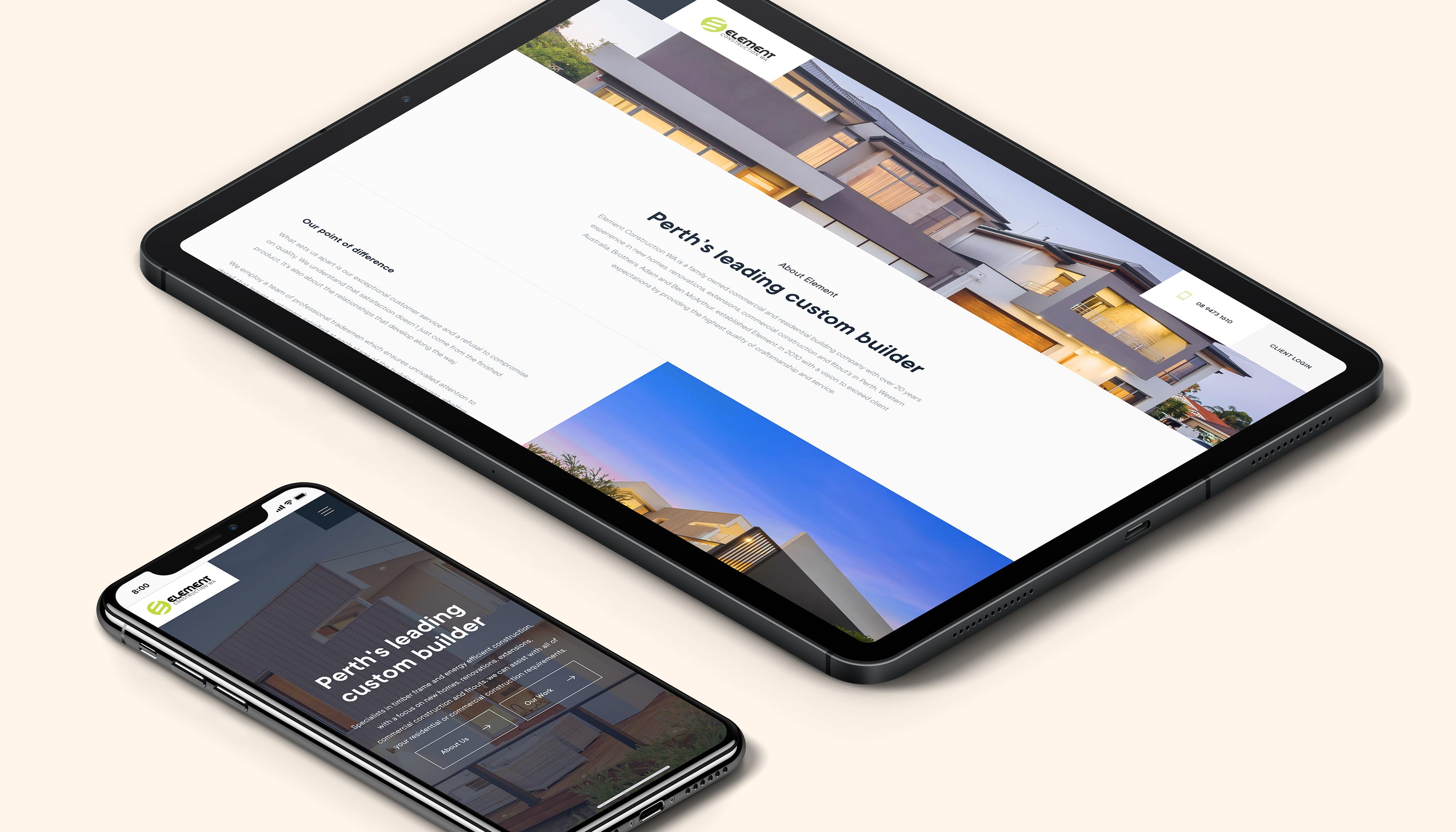 Re-imagined digital presence
Element Construction WA is a family owned commercial and residential building company with over 20 years experience in new homes, renovations, extensions, commercial construction and fitouts in Perth. In order to update their brand and appeal to new clientele, Element sought out to drastically refresh their website and visual identity. The result was a clean, ultra-minimalist web design that reflects the nature of Element's work.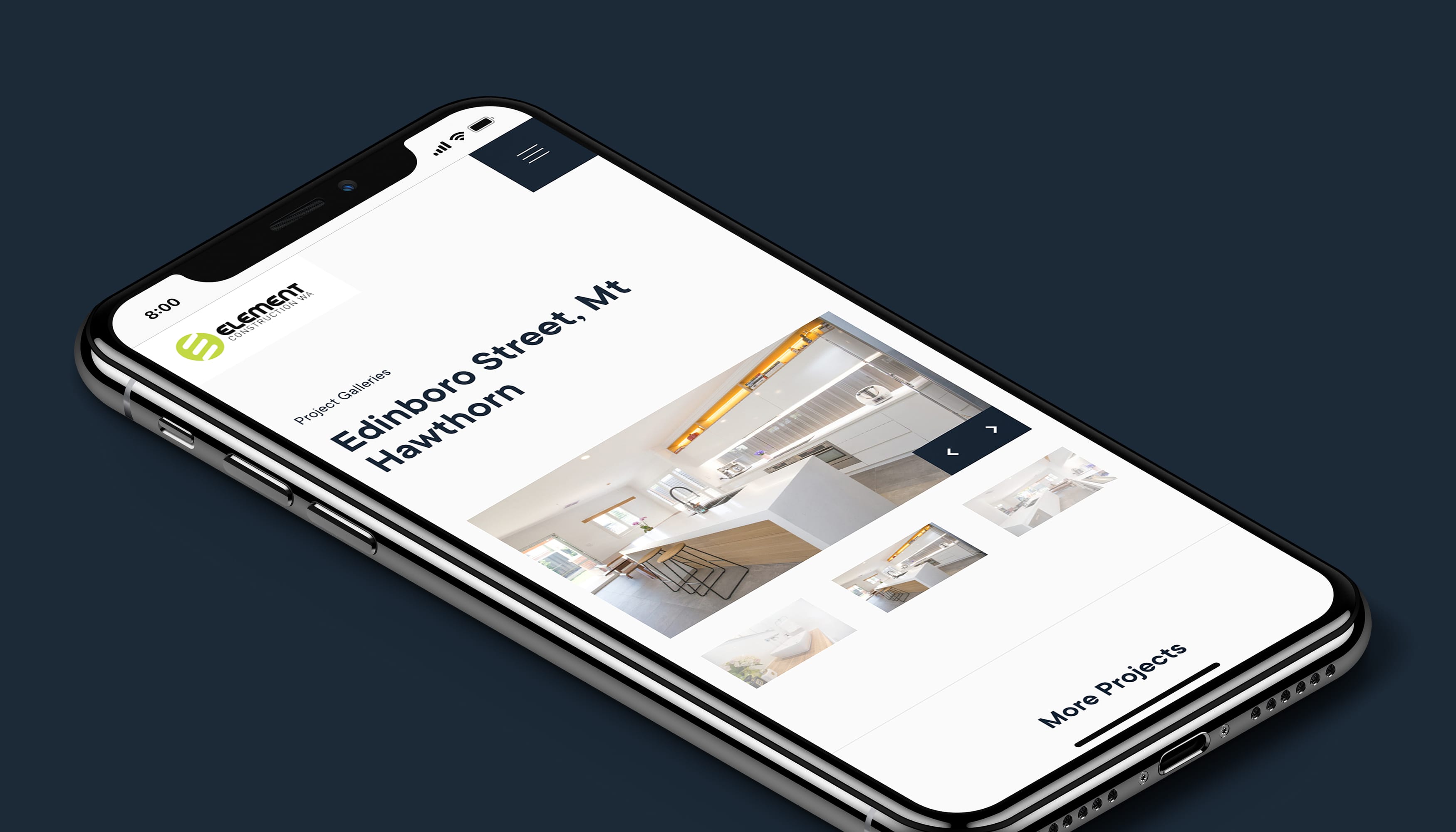 A focus on minimalism
A stronger focus on large-format imagery was essential in showcasing Element's skillset and extensive body of work. Using a monochromatic colour palette, with hints of the primary brand colour, combined with clean typography and generous white space creates an understated and sophisticated canvas for the imagery to shine.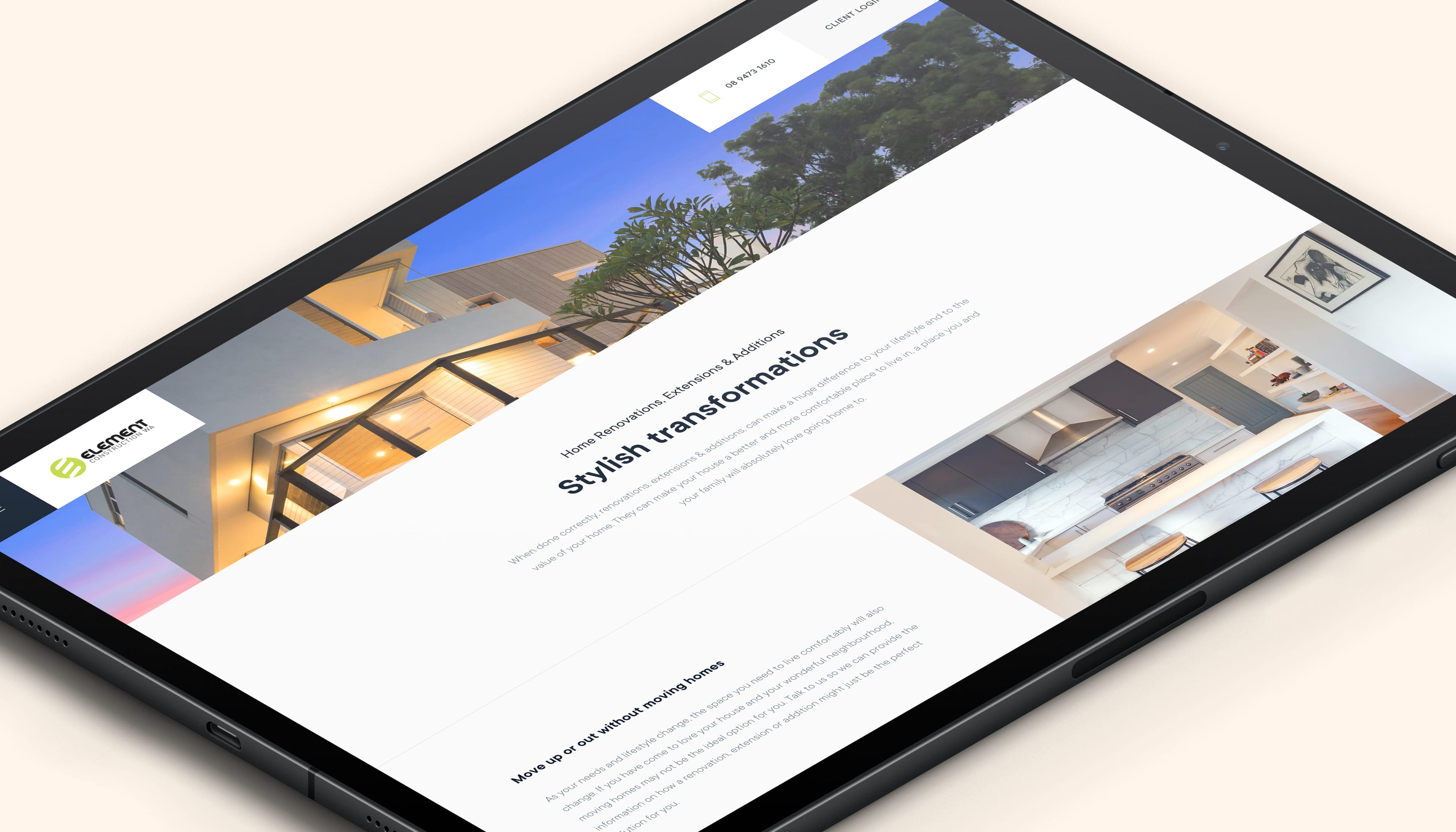 Flow of content
With an extensive amount of written material on their existing website, the content was adapted into spacious, linear layouts that prevented the site from appearing overcrowded and illegible. Combined with the stronger focus on imagery, the content is balanced and flows consistently from one page to the next, facilitating a smoother user journey.