Paul Carroll Shoes
Branding a different kind of footwear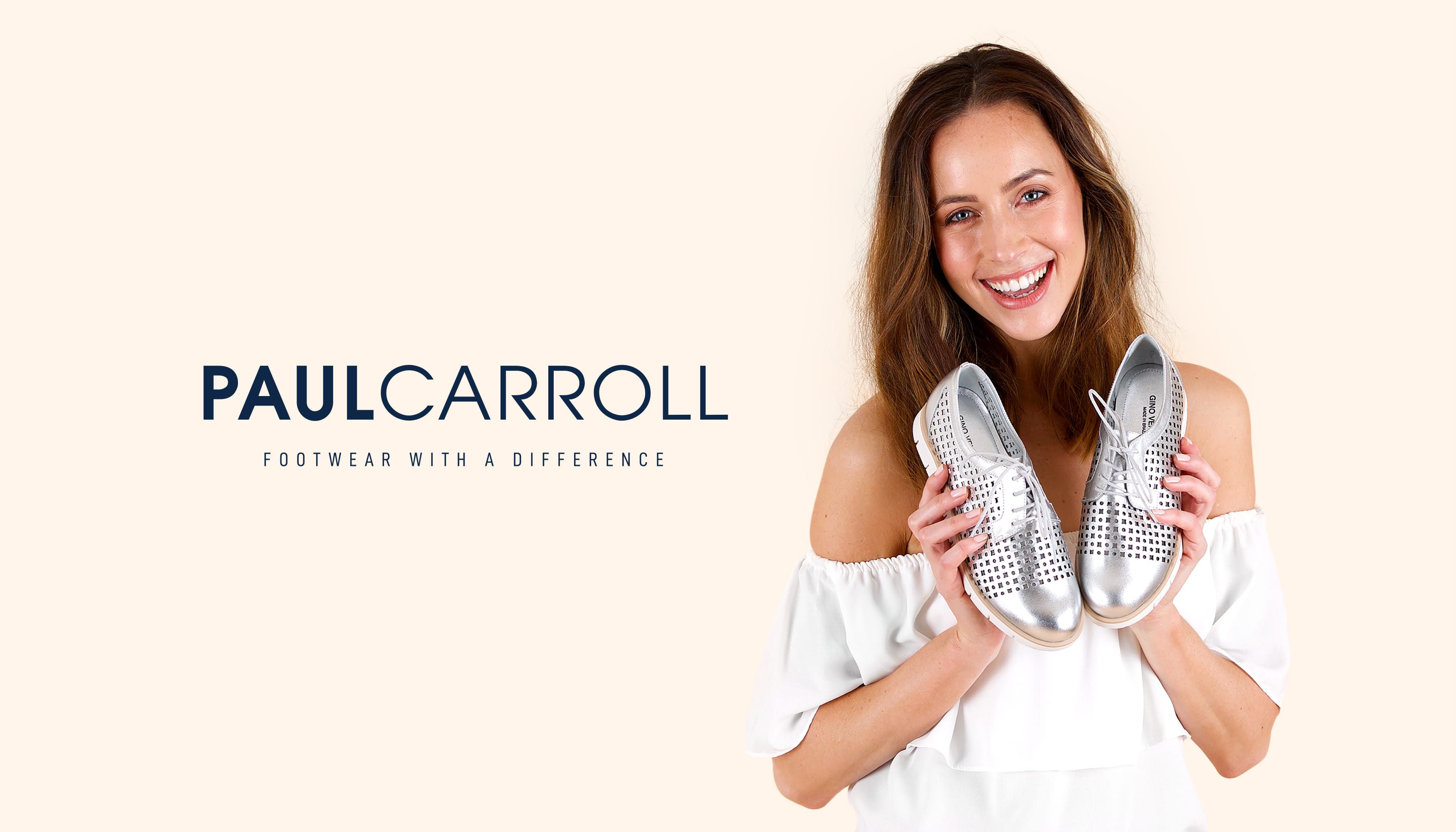 Our partnership
Paul Carroll is a family owned footwear business operating in WA for over 40 years. Their focus is to provide customers with a wide range of global footwear brands and high levels of customer satisfaction.
We have worked very closely with Paul Carroll Shoes for the last 13 years, developing and building their print and web based marketing materials.
Paul Carroll initially approached Pixel Whip to assist with their promotional materials. They found that they were struggling to create their own content that would make them stand out from their competitors. Paul Carroll also needed a fresh look, and an ecommerce website built for them.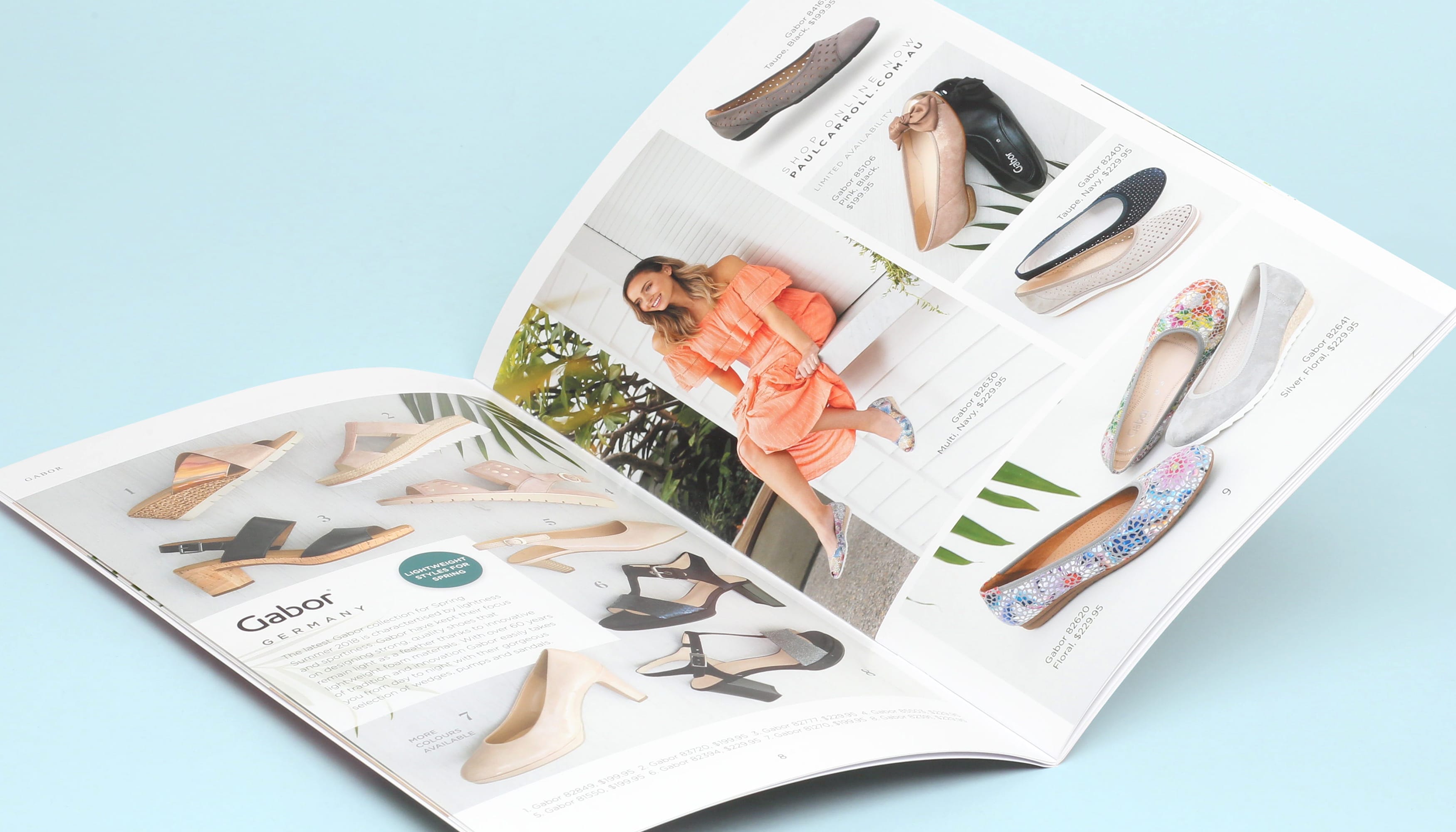 Defining the brand
Paul Carroll's brand identity and brand applications are all the creation of Pixel Whip, ranging from stationary to large scale signage and shop fitting design. In terms of print, we design and manage the seasonal catalogue and produce all of Paul Carroll's print advertising, including newspaper, magazine, bus-back and billboard.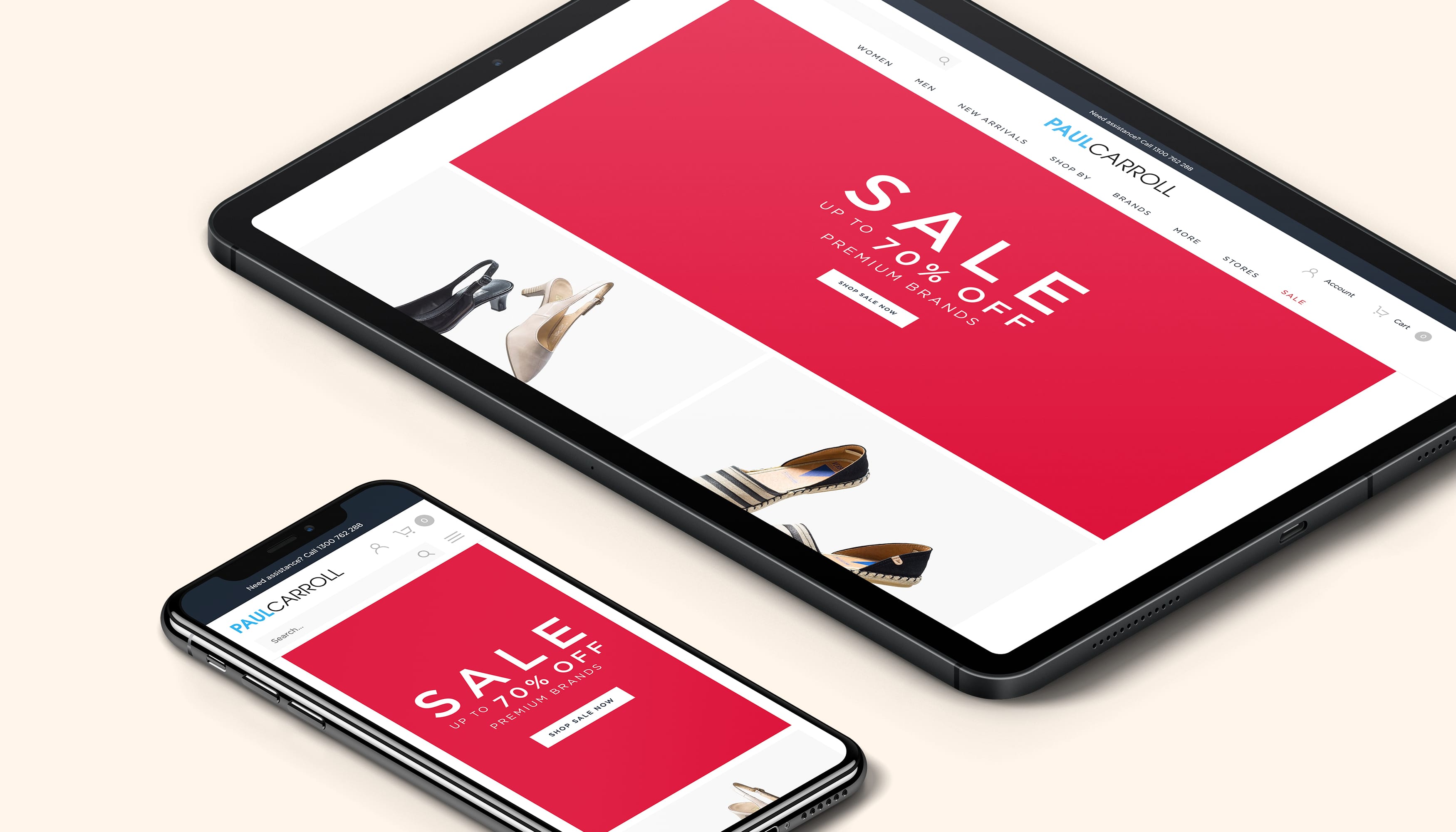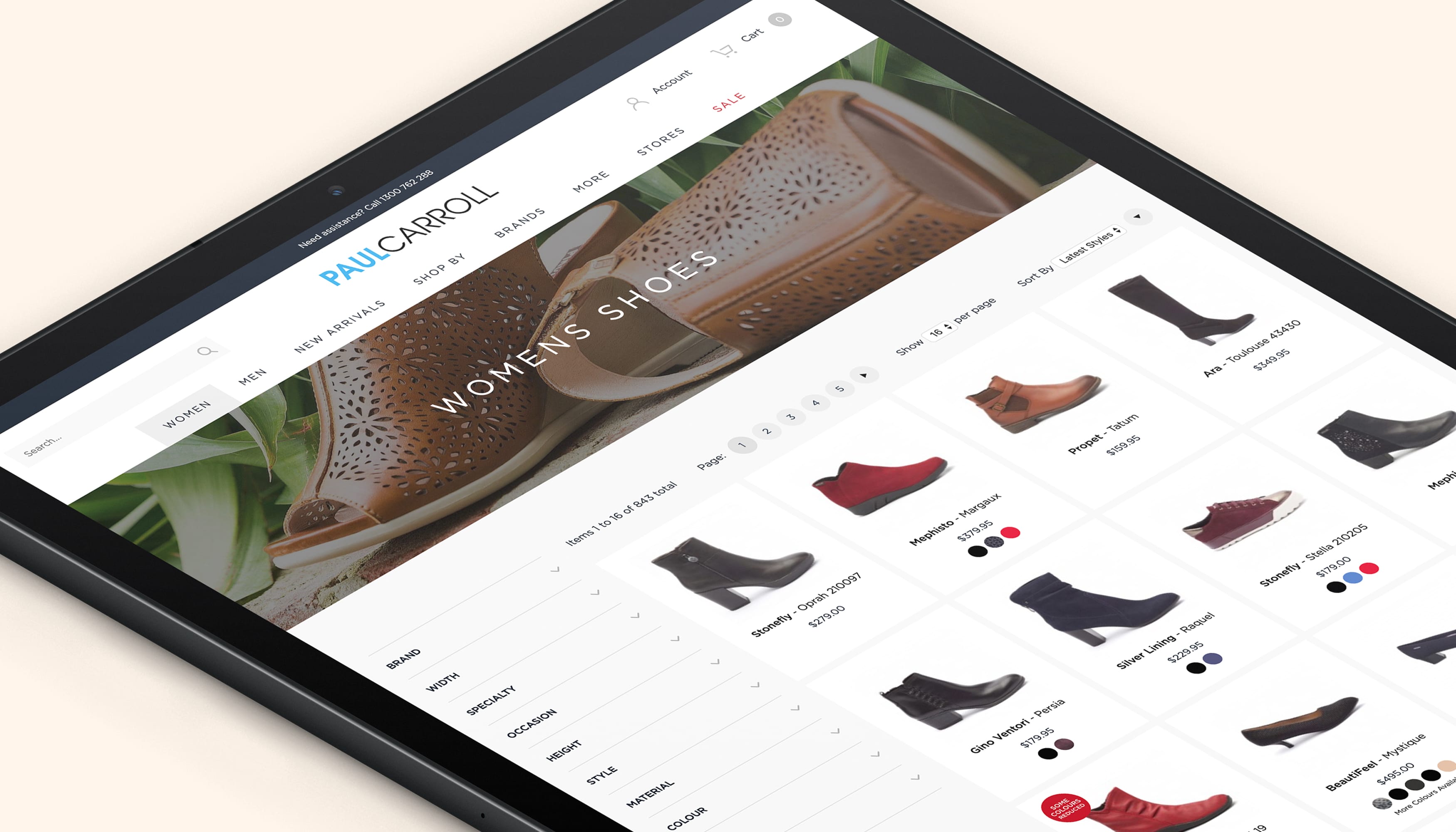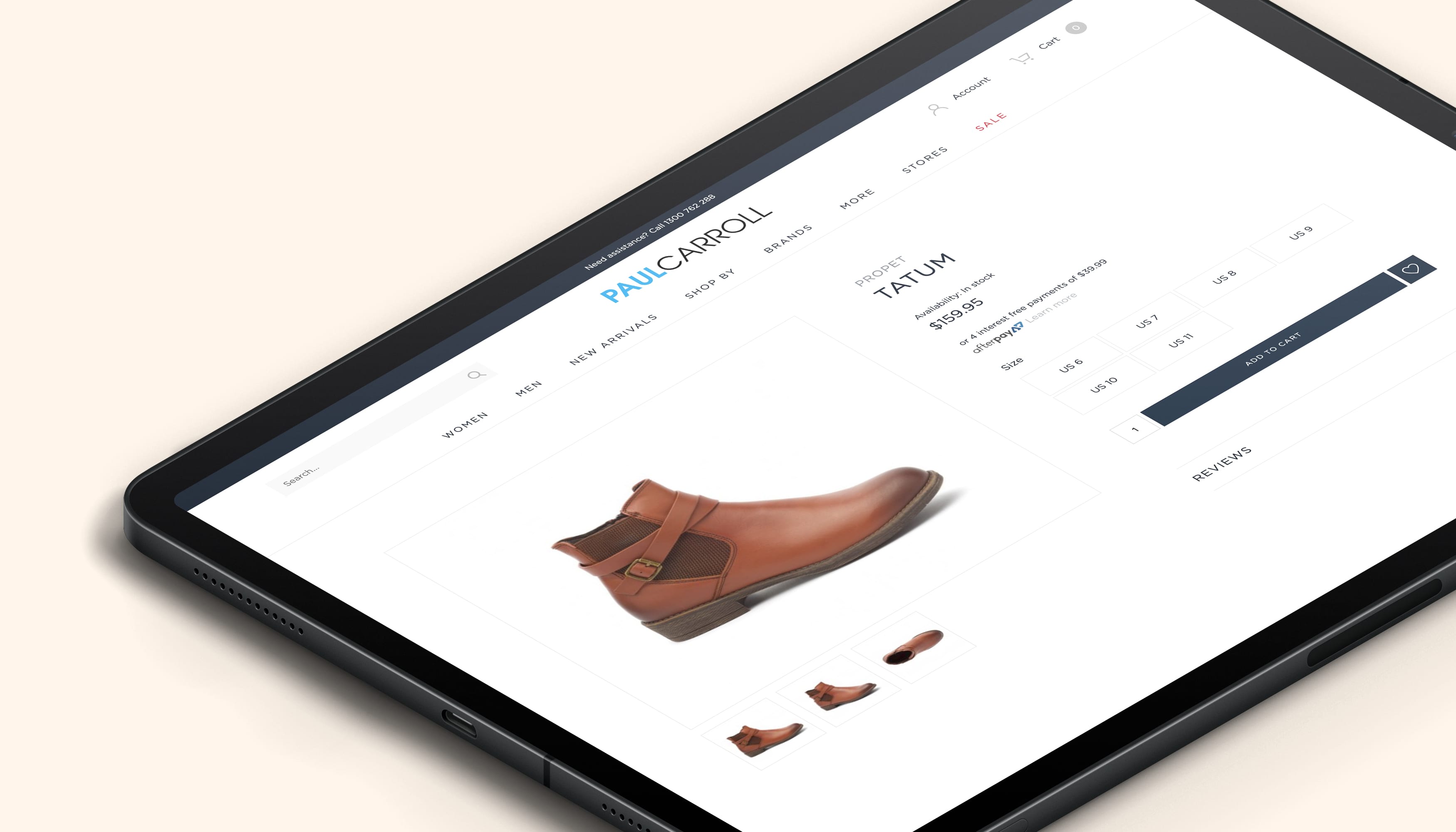 Online store
We were was also tasked with developing a comprehensive, fully functional eCommerce store that would allow customers to easily shop their entire catalogue. Using the Magento CMS, we built the website from the ground up and integrated it to work with their existing POS system. In addition, we provide Paul Carroll with a comprehensive SEO solution, helping drive traffic to their store.
Eye-catching video
As the brand continues to grow, we've also been commissioned to create film content for Paul Carroll, including campaign films and corporate videos, providing engaging content for the brands web, social and email marketing channels.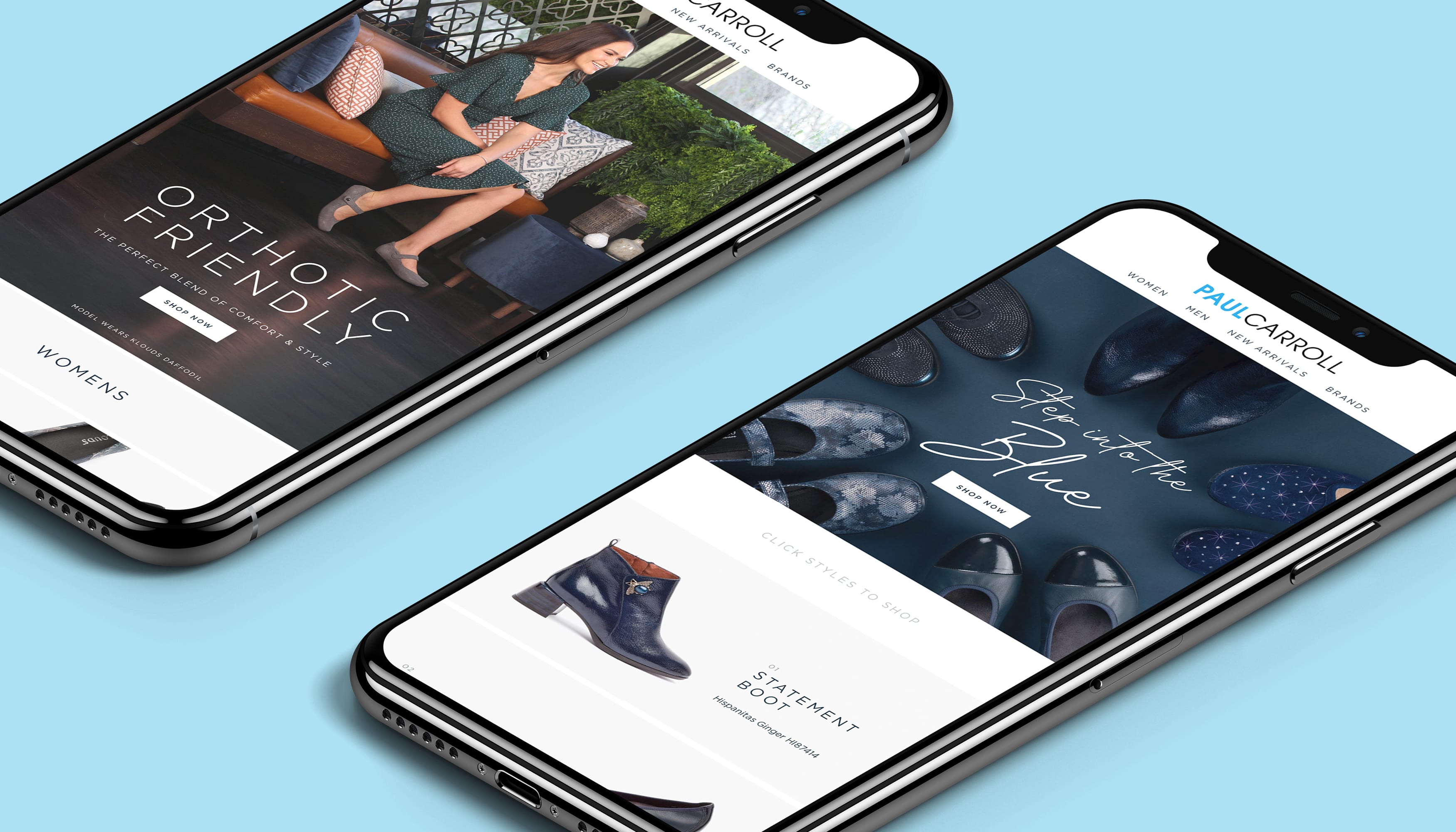 Email marketing
Pixel Whip also designs & distributes regular e-marketing campaigns, as well as producing content for their Facebook & Instagram feeds, keeping their customers up-to-date with the very latest that the brand has to offer.