St. Andrew's Grammar
Visualising a diverse, community focused school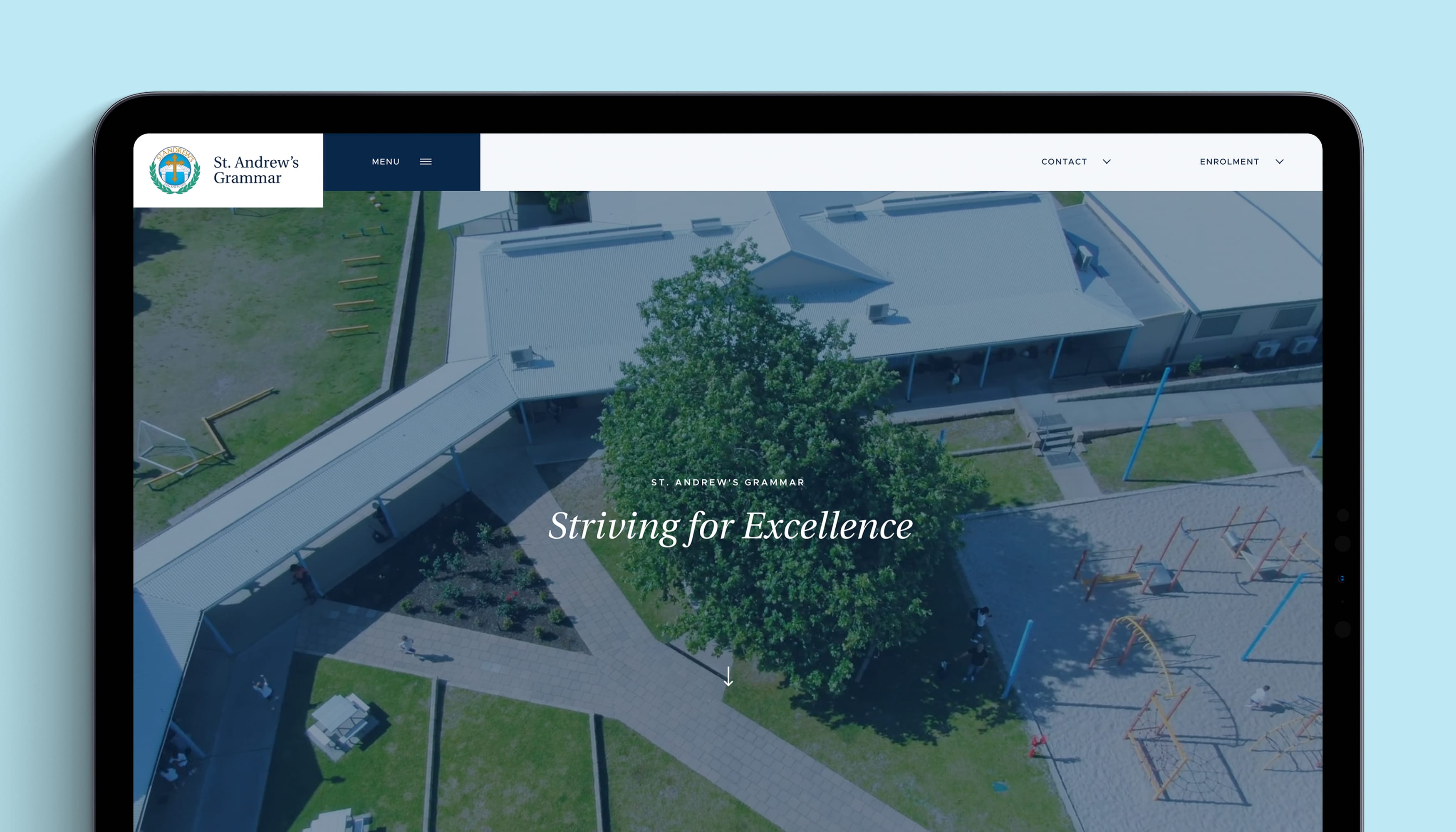 Background
The main desire for the school was to modernise their visual identity. Taking visual cues from the campus and student uniforms, a fresh and contemporary design was created, mixing typefaces and adopting a sophisticated colour palette that personified the synergy between the school's traditional values and modern approach to education.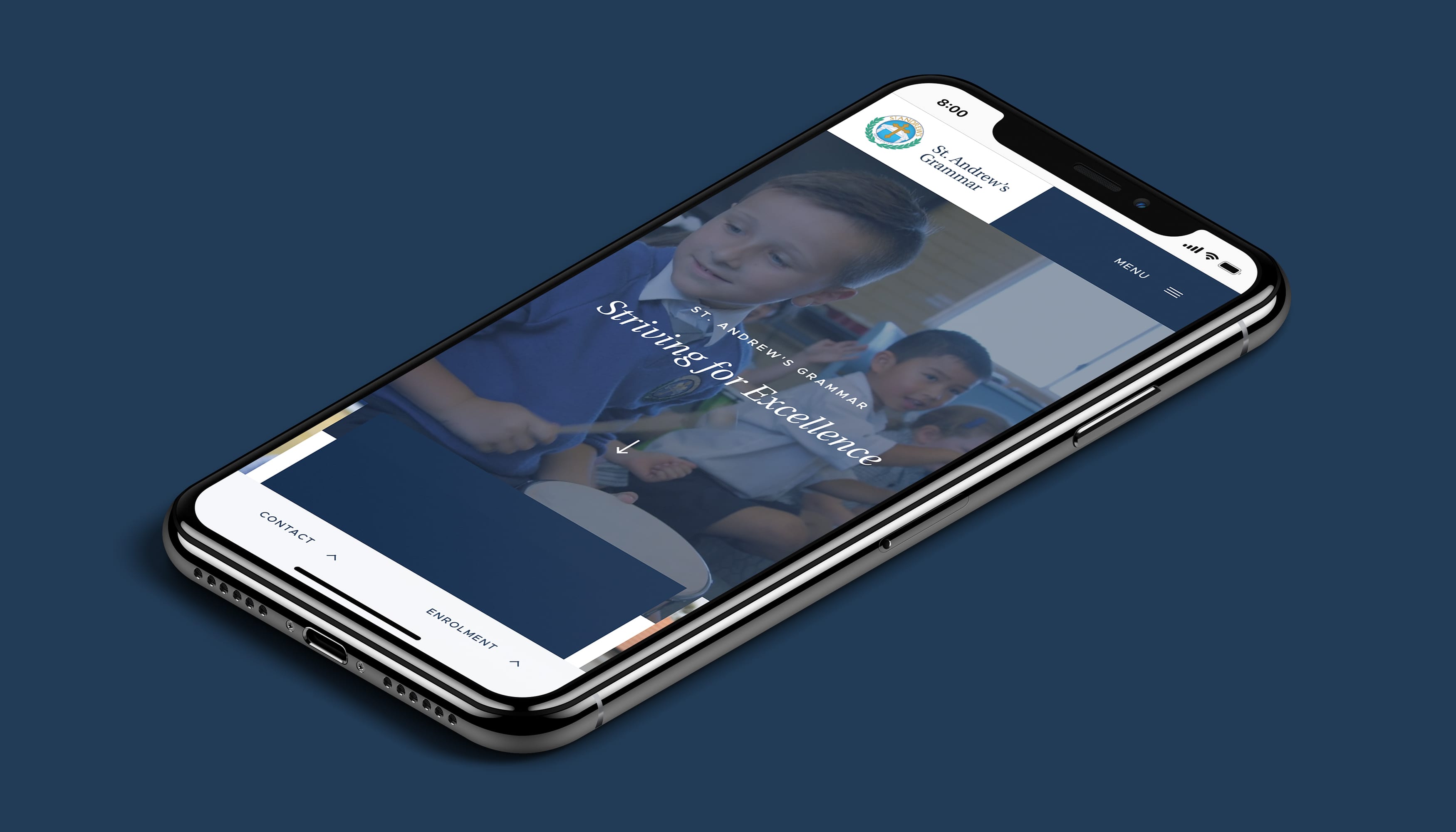 Custom framework
To give the school the very best in modern web design, it was important that the site be built from the ground up in order to realise their vision and optimise the site's performance. Utilising WordPress for it's ease of use on the client end, every component of the website was custom built, facilitating an incredibly detailed approach to realising the site's concept.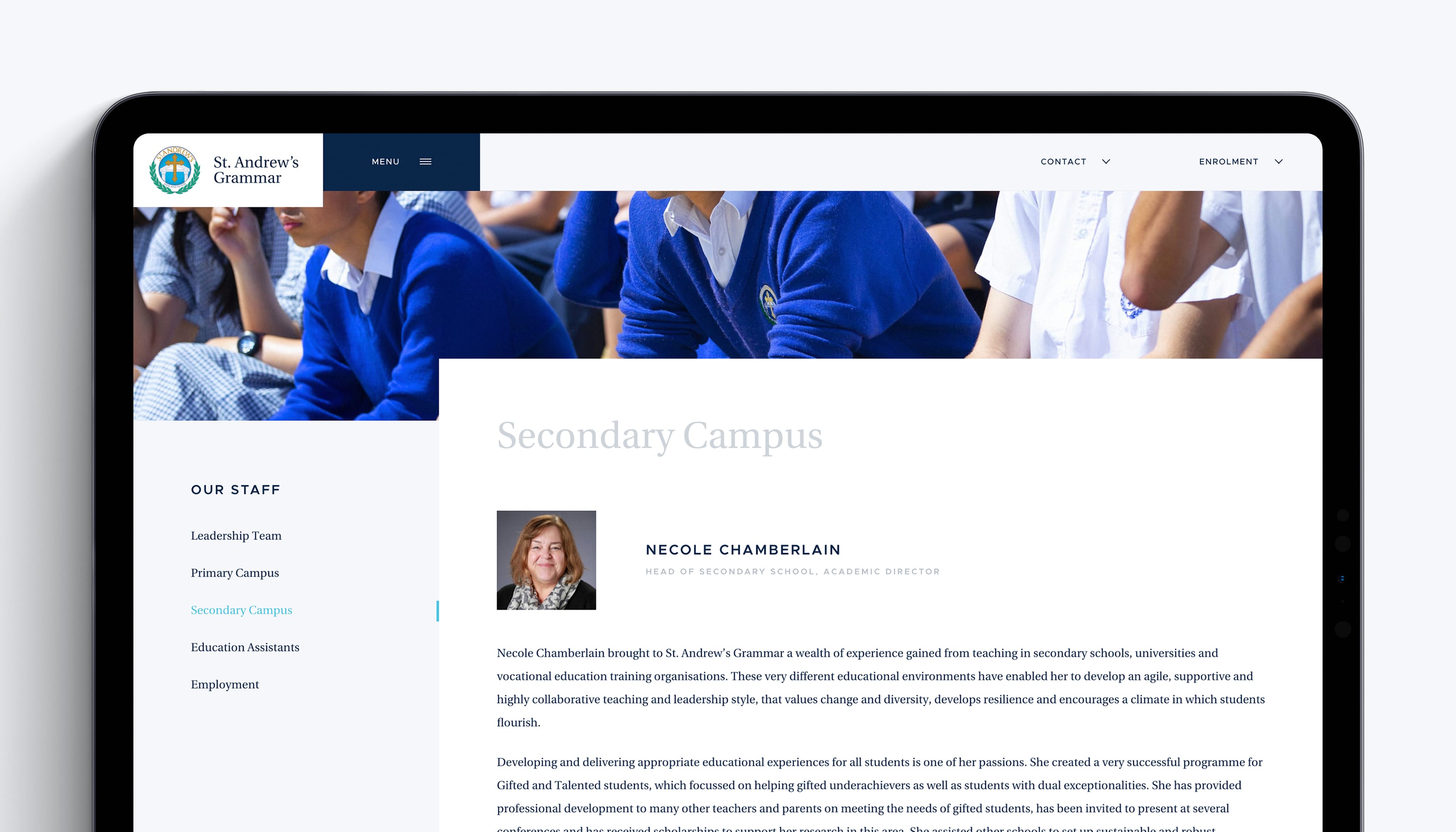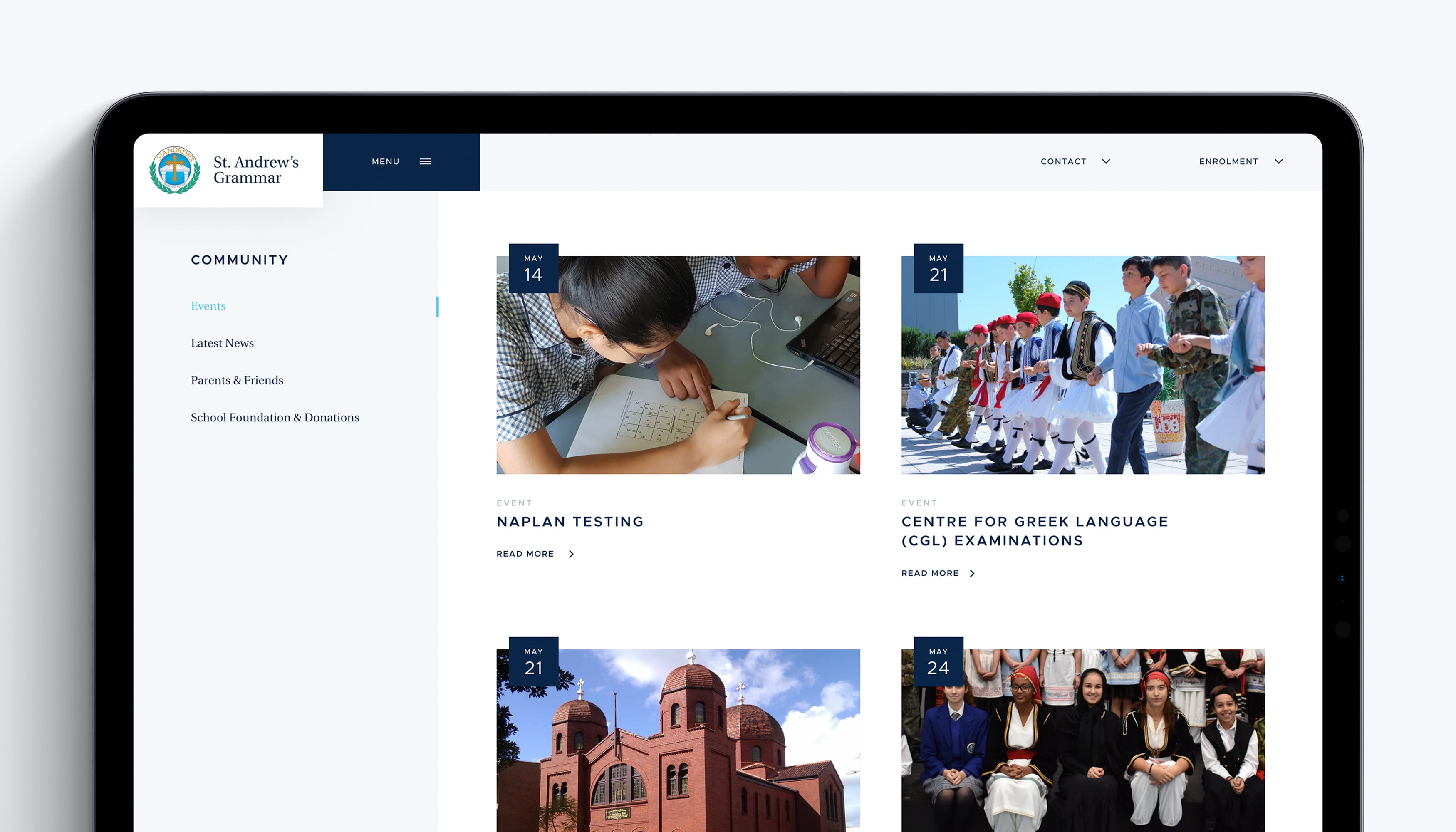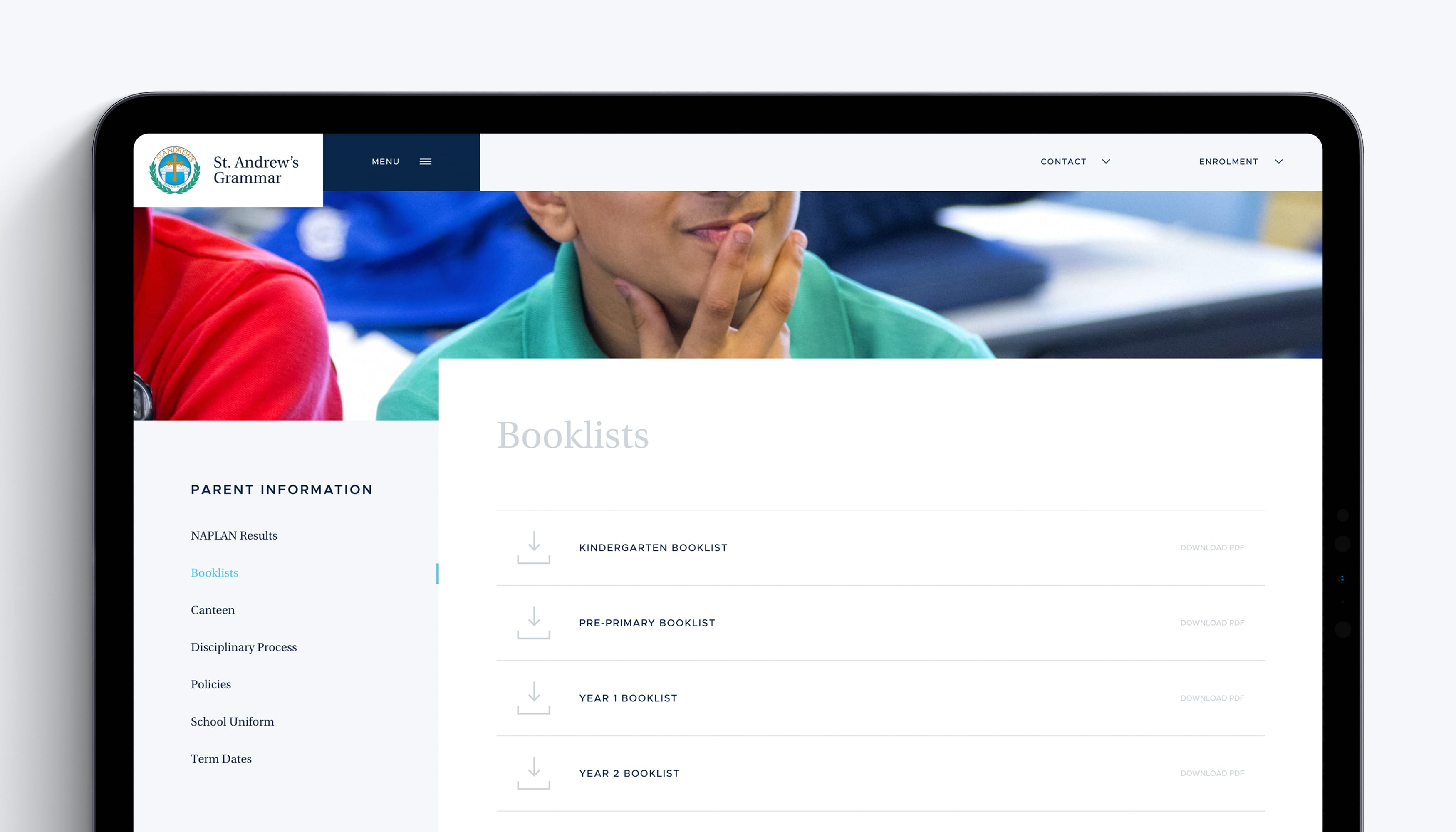 Content management
It's not uncommon for school websites to contain a lot of information, all of which is important for prospective students and parents. St. Andrew's broad range of topics covering their three school levels, as well as their community and resource areas, called for a clean and concise approach to the site's common templates. All information was treated as equally important, and with no desire to prioritise any one area over another, and a minimalistic and functional design was created for all standard pages complemented by the intuitive navigation system.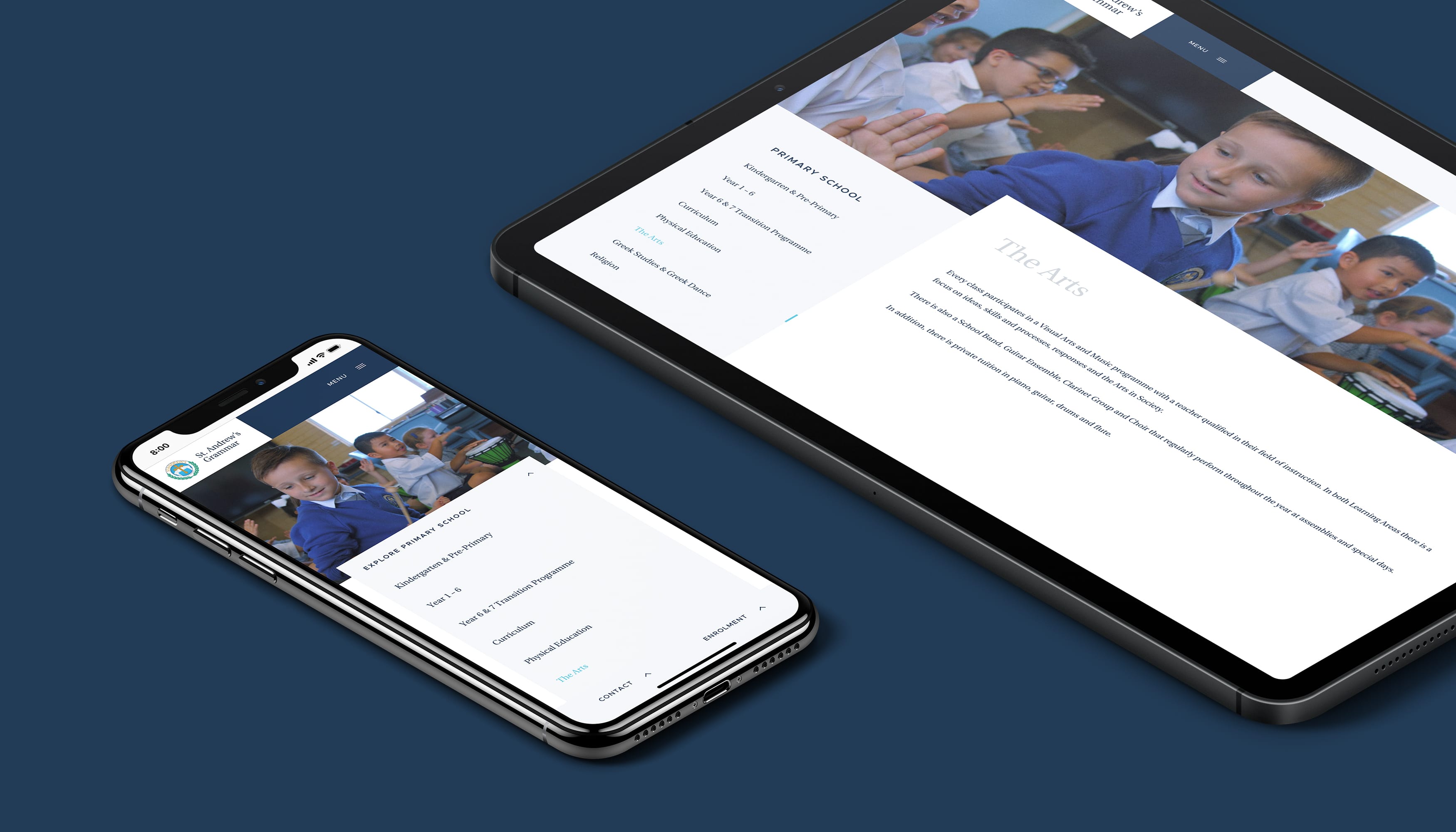 Contextual navigation
The unsung hero of the site, and key component that the entire design was built around, is the site's intuitive navigation system designed to give the user easy access to further reading wherever they are. Built into the standard WordPress menu core, this custom navigation system was built bespoke for St. Andrew's Grammar, and allows their administrators to easily update the site's menus in one place, with the changes reflected site-wide instantly, honouring the specified page order and hierarchy.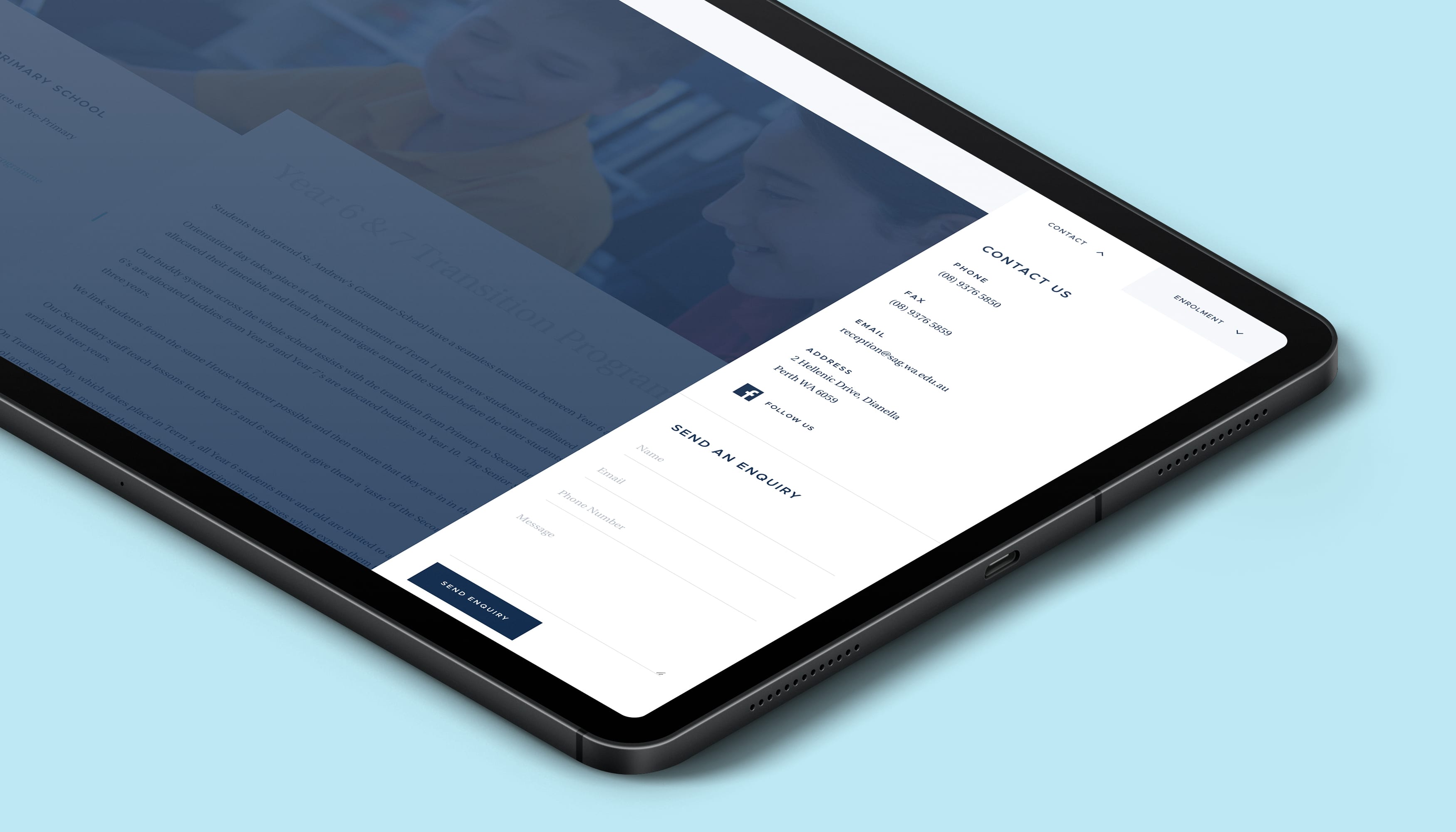 Encouraging the next step
Another bespoke feature of the site are the universal information widgets, designed to give the user access to important contact and enrolment information on any page and any device. With enrolments being the most important objective for the school's website, it was important that information that would facilitate the user taking the next step be as readily available as possible.
Video content
To accompany the revamped visual identity, we also produced a short video promoting the school's commitment to creating a diverse and inclusive education environment, featuring testimonials from students and staff and highlighting the school's distinct point of difference.