Vital Building
Bespoke design, complex construction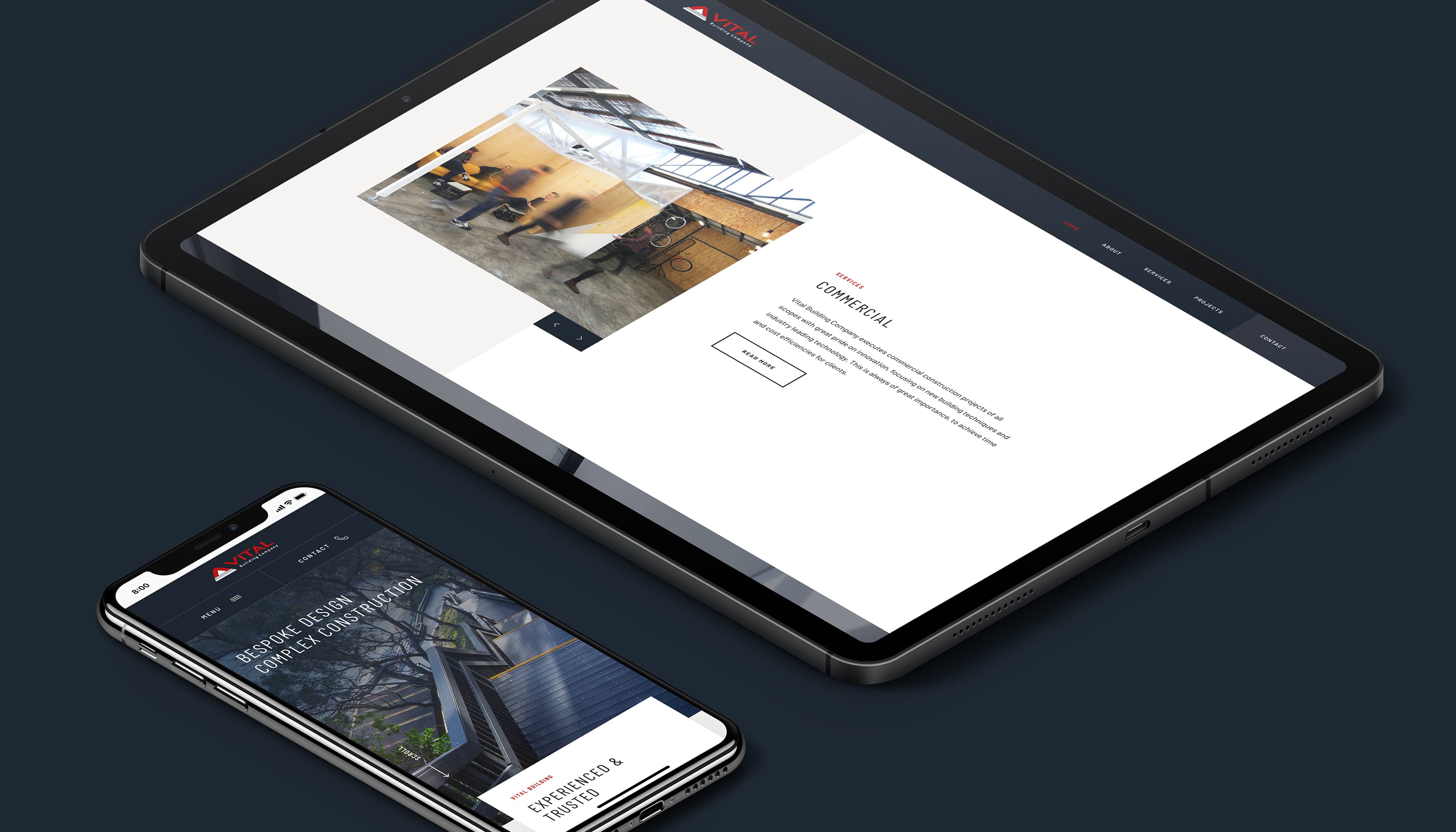 Website design
A newly formed building company, Vital prides itself on its unique ability to tackle extremely complex structural, civil and marine building projects. As part of their establishment as a brand, a new website was required to showcase their capabilities and polished approach to construction. It was important to them that the website be modern, minimalist and heavily focus on their existing body of work.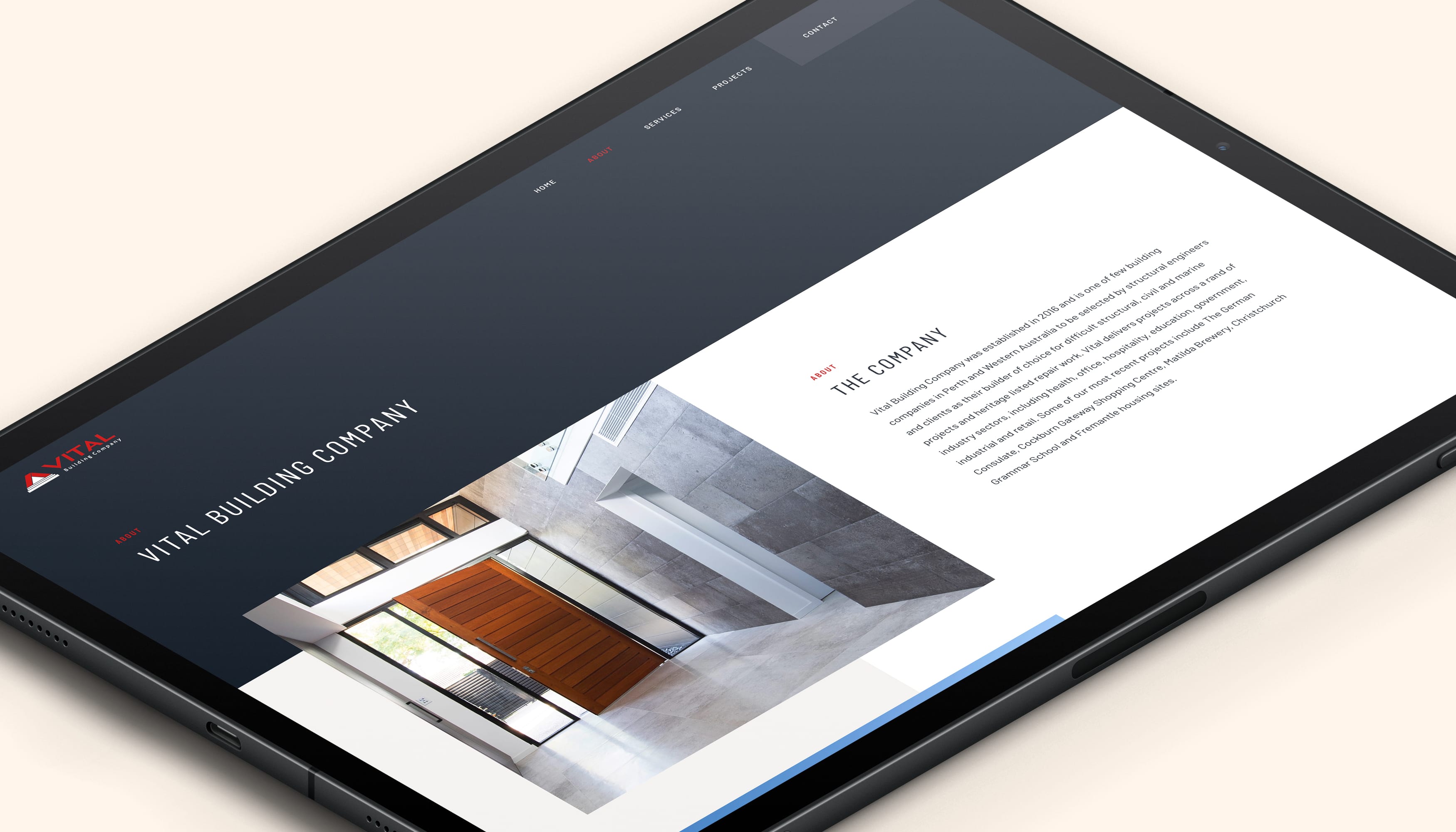 Architectural inspiration
Using asymmetric grids and forms, inspired by the architectural principles in Vital's work, the website's design focused on the intersection between clean, spacious art direction and precise geometry.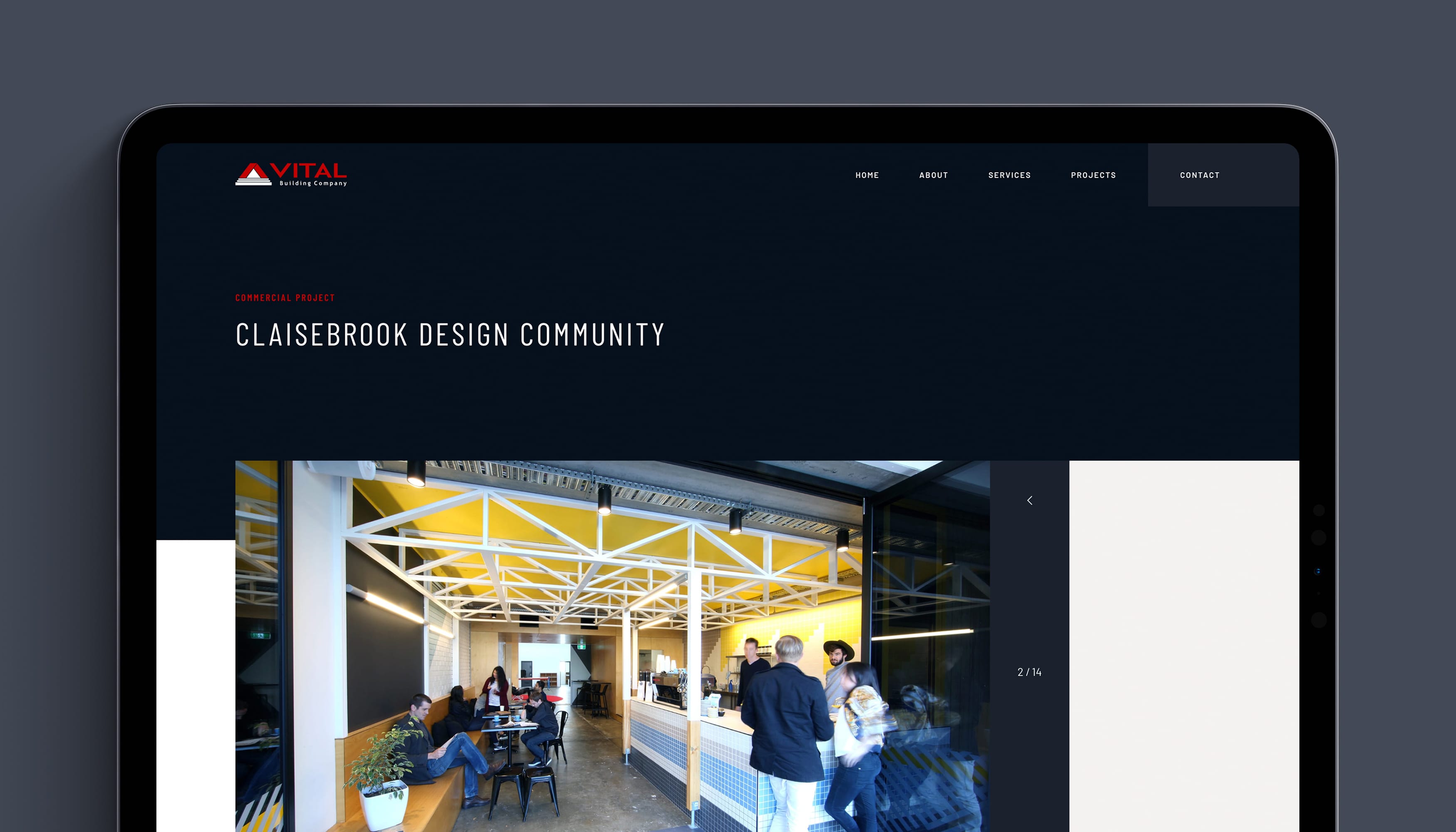 Harmony in unity
Though the website is small in scale, it was important to allow room to grow. With strong yet consistent use of common lines and grids, the site's design remains coherent and unified, but leaves ample room for future expansion to fit into the existing design language.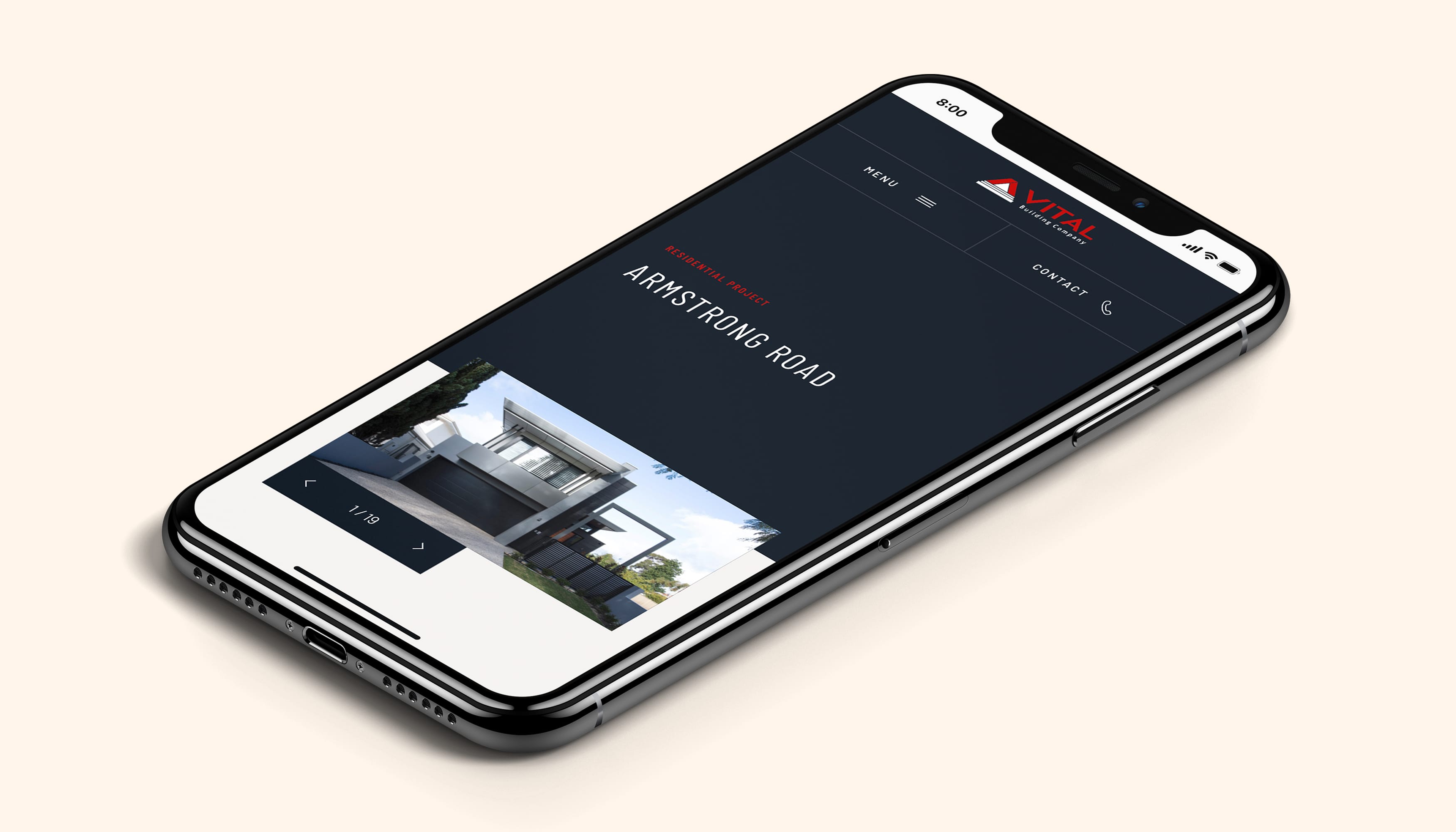 Portfolio focused
As an emerging building company, it was essential that the website pull focus toward the companies work. With expansive, dominant use of imagery throughout, Vital's work can shine, while paving an enticing road for future clientelle.